Welcome to Willcox Wine Country!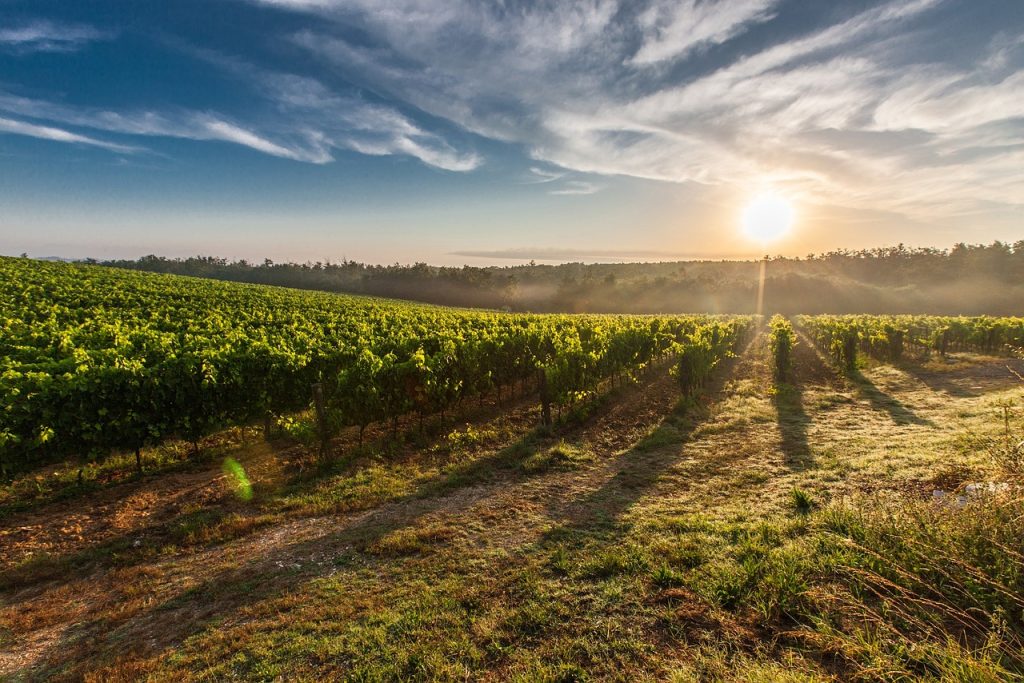 Nestled in the beautiful countryside in and around Willcox, Arizona, Willcox Wine Country offers a unique and idyllic living experience. Known for its scenic vineyards, towering mountain views, and welcoming community, this region is a hidden gem for those seeking a tranquil and rural lifestyle. Whether you're considering a move or planning a visit, the Willcox Wine Country has much to offer.
Willcox Wine Country is located in Cochise Country, in Southeastern AZ. It includes most of the Sulphur Springs Valley, the city of Willcox, and a number of other towns such as Pearce, Cochise etc.
Despite its rural ambiance, the Willcox Wine Country is easily accessible. US Highway 191 connects the nearby towns and cities, ensuring convenient travel and commuting options. It is only about a 1.5-hour drive from bustling Tucson AZ, and easy commute for any big city needs.
Discover the Wonders of Willcox Wine Country
Did you know over 70% of Arizona wine grapes are grown in the Sulpher Spring Valley/Willcox Wine Country?
Explore the renowned vineyards and wineries that dot the landscape, producing exceptional wines and offering delightful tasting experiences.
Experience the grape festival season, participate in winemaking events, and indulge in wine-paired dinners.
Immerse yourself in the breathtaking natural beauty of the region, with its rolling hills, picturesque mountains, and stunning sunsets.
Discover numerous hiking and biking trails, perfect for outdoor enthusiasts looking to explore the area's captivating landscapes in the nearby Chiricahua National Monument.
Learn to rock climb in the renowned Cochise Stronghold area of the Dragoon mountains and enjoy fabulous views of the valley below
Charming Small-Town Living:
Enjoy the warm and friendly atmosphere of the charming small towns within the Willcox Wine Country, where community values and a slower pace of life prevail. Towns in the area include Willcox, Pearce, Cochise and more!
Engage in local events, festivals, and farmers' markets, where you can experience the region's rich agricultural heritage and taste fresh, locally-grown produce. Examples include the annual Lavender festival, the garlic festival, and of course twice yearly wine festivals. Not to mention lots of fun fall events at Apple Annies.
Real Estate Opportunities:
Find your dream home or land in the Willcox Wine Country, with a range of real estate options available, including spacious country estates, cozy cottages, ranch-style properties, and plenty of vacant land zoned perfectly for you to build your own.
Discover the serenity and privacy that rural living offers, while still being within a reasonable distance of urban amenities.
Education and Healthcare:
Benefit from a variety of educational options for all ages, including highly-rated schools and access to nearby colleges and universities.
Rest easy knowing that quality healthcare services are readily available in the area, with hospitals, clinics, and specialized medical centers located within reach in the city of Willcox.
Local Cuisine and Farm-to-Table Delights:
Experience the region's vibrant culinary scene, with farm-to-table restaurants and local eateries offering delicious meals prepared with fresh, locally-sourced ingredients.
Visit farmers' markets and farm stands to purchase seasonal produce, artisanal cheeses, and other local delights.
Immerse yourself in the local culture and community spirit by attending festivals and events that celebrate the region's agricultural heritage and viticulture.
From wine festivals to rodeos, there's always something exciting happening in the Willcox Wine Country.
Plan Your Visit or Make Willcox Wine Country Your Home:
If you're considering a visit or a move to Willcox Wine Country, you want a local real estate agent there to assist you. Contact me today to learn more about available properties, local amenities, and the wonderful lifestyle that awaits you in this charming rural paradise.
Come and discover the Willcox Wine Country – where vineyards, natural beauty, and small-town living converge to create a truly enchanting experience.