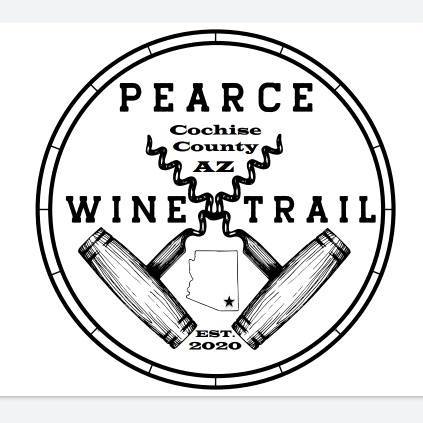 Pearce, a charming town known for its country lifestyle, natural beauty, and picturesque setting at high elevation, offers residents and visitors an unexpected delight – the Pearce Wine Trail. Nestled in the heart of the Sulphur Springs Valley, this trail is a true testament to the region's burgeoning wine scene and promises a memorable experience for wine enthusiasts and nature lovers alike.
The Pearce Wine Trail showcases the best local wineries, allowing visitors to indulge in delightful tastings and explore the rich flavors of the region. Mark your calendars, as during most spring and summer months, the local wineries along the trail open their doors for tastings on the third Saturday of each month. It's an excellent opportunity to savor exceptional wines and immerse yourself in the unique ambiance of these picturesque vineyards.
Four Tails Vineyard, 1764 Vineyards, High Lonesome Vineyard, and occasionally Sonoran Wines are the esteemed wineries that grace the Pearce Wine Trail. Each winery boasts its distinctive charm, offering a variety of wines that capture the essence of the Sulphur Springs Valley. From crisp whites to bold reds, there's something to suit every palate.
The trail also features additional hidden gems that further enrich the wine-tasting experience. Take a break from the vineyards and head to the Mustang Mall, where you can enjoy complimentary tastings of other local delights. It's the perfect opportunity to discover unique flavors and support local artisans. And if you're looking for a place to relax and savor delicious treats, the Talking Irons Coffee Saloon awaits you with its delectable offerings.
Don't worry if you can't make it on one of the official wine trail days. Some of the vineyards along the Pearce Wine Trail are open for tastings on other days or by appointment. So, you can plan a visit at your convenience and still have the opportunity to sample some of the finest wines in the Sulphur Springs Valley.
To stay updated with the latest happenings on the Pearce Wine Trail, make sure to follow their Facebook page. It's the best way to keep track of upcoming events, special tastings, and any other exciting news related to the trail. So, mark your calendars, invite your friends, and get ready to immerse yourself in a world of exquisite wines and stunning scenery.
The Pearce Wine Trail is a hidden gem that offers a unique blend of natural beauty, country charm, and exceptional wines. Whether you're a seasoned wine connoisseur or a curious beginner, this trail promises an unforgettable experience that will leave you craving for more. So, grab your glass and prepare to embark on a delightful journey through the Pearce Wine Trail – a must-visit destination for AZ wine lovers and enthusiasts alike. See you at one of the future events!
Interested in having your own place in AZ wine country to enjoy the Pearce Wine Trail? Thinking of starting your own vineyard? I can help find you the perfect property! Contact me below.